Purchase your Pantheon Tables and Tickets Today!
Member Table Purchase:

$6,500 | Non-Member Table Purchase:

$7,500

Reserve your own table for your colleagues, clients, and peers:

Table for 10 individuals;
Logo visibility in the program; and
Logo visibility on table.

Individual Tickets: $650 - $750

Reserve a seat at the table at Pantheon! Individual tickets are limited to four tickets per individual.
2019 AWARDEES | CONGRATULATIONS TO OUR 2019 WINNERS!
Company of the Year

| Ionis Pharmaceuticals Inc.

Guided by world-class scientists and business leaders, Ionis is THE leading innovator in RNA-targeted therapeutics. The company was designed to create a better, more efficient drug discovery platform; to maximize the value of every medicine they create; and to get these medicines to the sick people who are depending on them as quickly and as efficiently as possible.
Deal of the Year

| Arena Pharmaceuticals

Arena Pharmaceuticals is driven to deliver novel, transformational medicines with optimized pharmacology to patients globally. Arena's proprietary pipeline includes multiple potentially first- or best-in-class assets with broad clinical utility. Etrasimod (APD334), with potential utility in a broad range of immune-mediated and inflammatory conditions, is being evaluated in later-stage clinical programs in ulcerative colitis (UC) and Crohn's disease (CD), as well as in programs for other indications such as atopic dermatitis. Arena is also evaluating olorinab (APD371) in a Phase 2 program for gastrointestinal pain. Arena continues to assess other earlier research and development stage drug candidates, including APD418 for decompensated heart failure (DHF).



Rising Star

| Pendulum Therapeutics

Pendulum Therapeutics (formerly Whole Biome) is pioneering an ability to identify novel bacteria and their potential for affecting human health, using proprietary high-resolution data analytical tools to identify specific micro-biomarkers and novel interventions for such diseases as, at present, Type 2 diabetes and irritable bowel syndrome. The company has raised a total of $57 million in equity financing since its beginning, including a $35 million Series B financing which closed in May 2019, from leading life sciences financiers such as Sequoia Capital, True Ventures, Khosla Ventures, Mayo Foundation, AME Cloud Ventures and others.



Outstanding Product, Therapeutic

| Polivy by Genentech

In June 2019, the FDA granted accelerated approval to Polivy, in combination with Rituxan, for the treatment of relapsed or refractory diffuse Large B-cell lymphoma, for patients who have received at least two prior therapies. Despite meaningful progress in the treatment of diffuse large B-cell lymphoma, treatment options for these patients have been very limited when the disease is refractory to or recurrent after multiple regimens. Polivy is a first-in-class anti-CD79b antibody-drug conjugate which targets a protein expressed in the majority of B-cells.



Outstanding Product, Medical Device/Diagnostic

| Guardant360 by Guardant Health

Guardant Health is a leading precision oncology company focused on helping conquer cancer globally through use of its proprietary blood tests, vast data sets and advanced analytics. Its Guardant Health Oncology Platform is designed to leverage its capabilities in technology, clinical development, regulatory and reimbursement to drive commercial adoption, improve patient clinical outcomes and lower healthcare costs.
Elizabeth Schar Life Sciences Educator

| UCSF Science & Health Education Partnership (SEP)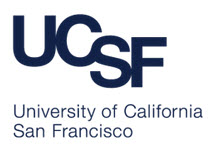 The UCSF Science & Health Education Partnership (SEP) supports science in San Francisco's public schools, builds interest in life science careers among K-12 students, and connects the life science community with the public. Founded more than 30 years ago, 21,000 SFUSD students benefit from enriched science learning opportunities in SEP programs each year. SEP's summer programs introduce high school students from backgrounds underrepresented in the sciences to careers in life sciences and help them understand the path to these careers.




Digital Health Innovation Award

| Livongo

Livongo, the pioneer in Applied Health Signals, empowers people with chronic conditions to live better and healthier lives. Livongo's team of data scientists aggregate and interpret substantial amounts of health data and information to create actionable, personalized, and timely insights and nudges delivered to members to help them stay healthier. Livongo's approach is leading to better clinical and financial outcomes while creating a better experience for people with chronic conditions.
Life Sciences Leadership Award Recipient

| Jennifer Doudna, Ph.D.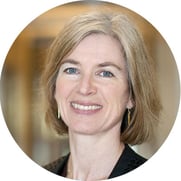 As an internationally renowned professor of Chemistry and Molecular and Cell Biology at U.C. Berkeley, Jennifer Doudna and her colleagues rocked the research world in 2012 by describing a simple way of editing the DNA of any organism using an RNA-guided protein found in bacteria. This technology, called CRISPR-Cas9, has opened the floodgates of possibility for human and non-human applications of gene editing, including assisting researchers in the fight against HIV, sickle cell disease and muscular dystrophy.